Our Services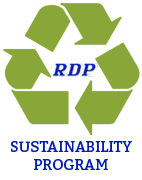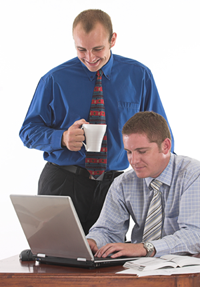 A thorough understanding of printing and packaging equipment gives
RDP Marathon
the competence to help your business remain competitive. Our multidisciplinary engineering team − with expertise in design and manufacturing − will deliver affordable turnkey precision manufacturing solutions to a target price and within a specified time. We offer service and support throughout the sales process. We take total responsibility for each project from specification writing to design, equipment manufacture, through to installation and commissioning. As we do with all our customers, we will work with you in a confidential manner in order to protect your competitive advantage.
Specifically, RDP Marathon offers:
Pre-Sales Consulting
Project Management
Customized Solutions
Reverse Engineering
Controls & Automation
Technical Support
Sleeve-Offset Conversion
Leveraging and integrating the best technologies
Pre-Sales Consulting
At RDP Marathon, our expertise as a systems integrator specialist for the printing and packaging market gives us the ability to help you evaluate and select the best equipment for your project. We have engineering and operations experience so we understand your application requirement and we have the technical know-how to support other OEM equipment. Prior to making a capital investment, we'll work with you to ensure the most cost- effective solution. As part of our pre-sales consulting, we offer:
Life Cycle Asset Modeling
Asset Repurposing
Turnkey Solutions
Risk Analysis & Machine Safety
Project Management
The RDP Marathon project management team is led by highly-qualified, committed and experienced employees. Adept with the latest communications and project control tools, they also have a talent for interdisciplinary cooperation. The team's proven gateway project management-based system ensures that cost and quality goals are delivered on time.
A project manager will be assigned to work directly with you through every step of the way, assessing critical information, procuring 3rd party equipment and maintaining an up-to-date project schedule. The project manager will also ensure quality procedures are followed.
Customized Solutions
RDP Marathon offers flexible, innovative and cost-effective solutions that are customized to meet your needs from concept to finished product. Our experienced design team, consisting of mechanical, electronics and software engineers backed by highly-trained production staff, offers:
Design services incorporating
CAD/CAM technologies
Project Management
Systems Integration
Feasibility studies
Prototyping and testing
Engineering consultation - on site and in-house
Production equipment procurement advice
Specification writing,
Product development
Simultaneous engineering
Reverse engineering
Standard machine and
system integration
Project management, installation,
commissioning and training
Assembly and testing
Reverse Engineering
Many of our customers benefit from our ability to retro-fit or reverse engineer their existing equipment. Should you require parts or components that are no longer available; these can be manufactured at our facilities. It's an effective alternative to a higher outlay capital investment and has other advantages: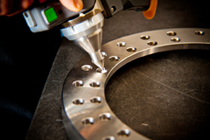 increased return on your existing investment
maximized value out of supporting infrastructure
improved efficiency in machine operation
Whether your need is complete transformation of existing equipment (through repurposing, re-engineering or refurbishing) or reverse engineering of components or assemblies, RDP Marathon has the in-house expertise to help you reach your productivity and quality objectives.
Controls & Automation
Scoping, design and management of all projects is provided by a world-class engineering team that combines mechanical, electrical and software, engineering disciplines. Our multidisciplinary solutions are customized to suit your existing equipment whatever the brand, make or age. RDP Marathon is innovative and customer focused to deliver the latest technology solutions.

RDP Marathon is pleased to work with QC Systems to fulfill your controls and automation needs.
As a technology partner to RDP Marathon, QC Systems is a Control Systems Integrator providing automation solutions for a wide variety of industries in North America and abroad.
Technical Support
RDP Marathon is pleased to work with independent 3rd party suppliers to fulfill your equipment needs.
Whether supporting original RDP Marathon manufactured equipment or other makes of presses, RDP Marathon will partner with you to provide unequalled field support for your 24/7 production. RDP Marathon offers extended warranties and service contracts including preventive maintenance programs. Our parts department can assure fast, efficient fulfillment of all parts orders, minimizing downtime and loss productivity. Our factory-trained service technicians will ensure smooth installation, provide on-site training and ongoing support.
Sleeve-Offset Conversion
RDP Marathon
offers its most recent technology, the
S
leeve
O
ffset
L
ithographic
I
ndependent
D
rive (
SOLID
™) technology, as a retrofit custom-engineered solution for many press models.
Sleeve-offset technology is ideally suited for packaging printers who require a wide range of sizes and run applications on a broad range of substrates. While the printer may have a significant investment in existing variable-repeat offset presses, those presses do not meet the print repeat variability required for packaging. RDP Marathon sleeve-offset technology offers offset print quality at the affordability of infinite sleeve size change.
Sleeve-Offset Features
Print Width: match press width
Print Repeat: Infinitely Variable
Toolless change of lightweight sleeves
Precision independent servo drive of sleeves
Independent substrate tension control
Contact us today to learn how your conventional offset press can be transformed with RDP Marathon sleeve-offset technology.